Nonfiction and Philosophy
Links, study materials, and teaching materials about works of nonfiction and philosophy
This page includes texts that qualify as "literature" but don't fall into the other categories in this section. Nonfiction works that I've taught may be appropriate supplementary material to read along with major works of literature, but for me as a former philosophy student they're also intrinsically interesting, so from time to time I choose to develop teaching materials for some of them.
Hoff, Benjamin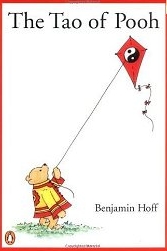 The Tao of Pooh: Having discovered this fun and surprisingly insightful book about Taoism during the course of my Chinese and philosophy studies, I was stoked, as the Taoists of the California surf say, when one of my students had to read it in school, so I wrote explanatory notes as a companion to the book.
Notes on The Tao of Pooh (PDF)
Vowell, Sarah
The Wordy Shipmates, whose title is Sarah Vowell's pithy description of the literate but coarse Puritans who settled in the American colonies, is about as fun as reading about Puritans will ever get. As an essayist, historian, and comedian, she writes sympathetically, insightfully, and entertainingly about the "fanatical killjoys" who contributed so much to the foundations of American culture. No matter what you think of the Puritans and their ideologies, it's important to understand them. This book is an effective way for contemporary readers to do so.